Memorable Ways to Pop the Question
Sample Story 1
Only in the Movies©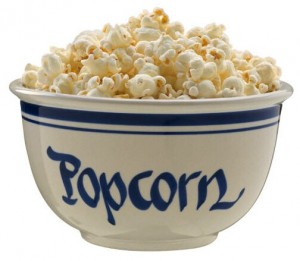 Bob and Karen spent most Saturday evenings watching old movies together at her apartment, but tonight Bob made sure things would be a bit different. With the help of a friend, Bob copied Karen's favorite classic love story, filmed himself proposing to her, and then inserted it into the video at the appropriate spot.
As they sat curled up on the couch with popcorn and tissues, the classic tale of love and romance had Karen in tears by mid-story. Love found, then love lost, and then finally the wonderful moment when the woman's true love gets down on one knee to swear his everlasting love and ask her to marry him . . . and suddenly there on the screen was Bob on bended knee, holding out a beautiful diamond ring, and asking Karen to be his wife.
Karen turned to Bob as if wondering how he could be in two places at one time, and there he was beside her on bended knee, beautiful diamond ring in hand, poised to put it on her finger as he asked her to be his wife.
With tears streaming down her face, she replied with an emphatic "yes!"
Sample Story 2
Sweet Surprise©
Buying an engagement ring for my girlfriend Jenna was a bit overwhelming for me since I had never bought jewelry of any type for anyone. Once accomplished I was feeling quite proud of myself until the jeweler said to me, "How do you plan to give it to her?"
"Yikes!" I thought, "Don't you just drop on one knee and say 'will you marry me' or something like that?"
"Well, gosh, I don't know. Any good suggestions?"
What my terrific jeweler suggested to me was so much fun and surprised Jenna so well that I wish I could do it all over again! Here's what I did:
Just down the street from the jewelry store is a café that I knew Jenna would love. With outdoor seating surrounded by blooming flowers and a canopy of trees, it had just the cozy atmosphere that she goes crazy over.
When we arrived I asked to be seated outdoors. We had a very nice lunch and a glass of good wine, taking our time as we enjoyed the beautiful day together.
After lunch I suggested dessert and Jenna did her "Oh no, don't tempt me honey" thing. She was okay with me ordering something though so we asked the waitress to bring the dessert tray.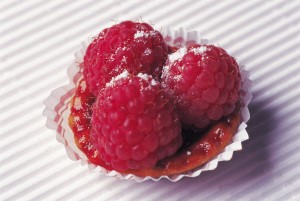 The waitress presented the huge tray with a flourish. It was filled with a large variety of colorfully decorated pastries which I hoped Jenna would find irresistible, and she didn't disappoint me. The pretty little pastry in the middle called out to her just as I hoped it would.
Jenna reached out, pulled her hand back with a guilty look at me, then said, "Oh, what the heck! You only live once!" and picked up the pastry.
Rather than take a bite though, she immediately began examining it more closely. "How funny. This is made just like a little box." She turned it from side to side and finally lifted the top of the pastry ever so slowly to see the diamond engagement ring I had bought her. Her face lit up like I'd never seen it before as she reached out to take my hand. "Yes, Yes, Yes" she laughed.
Heck, I didn't even have to ask!
Sample Story 3
Overboard in Love©
Mark's beautiful sailboat was his pride and joy, and more often than not his sailing mate was the love of his life, Ellen. Sunshine, fluffy white clouds, and a light breeze made today a perfect day to go for a sail in the bay.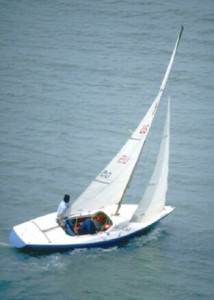 Mark's plan was to sail into a private little cove that he had discovered a few weeks earlier. It was here that he planned to take out the diamond engagement ring and ask Ellen to marry him. The champagne was on ice . . . he wanted to make this a very special day for Ellen.
Anchoring the boat, he put his plan in motion. Taking the ring out of his pocket, he called her name and began walking toward her. She saw the ring in his hand and beamed with pleasure about what was going to happen next.
As he prepared to kneel down in front of her, he slipped. He reached for the railing, the ring fell from his hand, over the side of the boat, and into the water.
Both Mark and Ellen stood in stunned silence and watched as the ring quickly disappeared from view. Ellen turned to Mark with a gasp, but then said, "Well, honey, I can only hope that ring was insured!" He explained to her how much he had wanted to make this such a special day, then picked up the champagne and two glasses, saying "It's the thought that counts, and, yes, the ring was insured."
He brought the bottle over to her but she had absolutely no interest in champagne. He said, "C'mon honey, let's celebrate our love anyway. I want you to marry me; the ring will just have to come a little later."
At the moment he was about to pour, Ellen glanced down at the glass and was startled to see a diamond ring . . . wait a minute, another diamond ring? What about the one that went overboard? She looked at Mark quizzically . . . "what are you up to buster?"
Mark smiled as he said, "The ring I dropped was straight from the dime store honey. I wanted to make a point that objects are just things. It's not a ring that makes my love for you so real and so deep, but this diamond ring I put on your finger now is an important symbol of my love for you. Will you be my wife?"
Ellen held out her hand for him to slip the ring on her finger and tearfully responded, "Mark, I would be honored to be your wife."
Jewelry Sales Training International
PMB 345, 8711 E. Pinnacle Peak Rd.
Scottsdale, AZ 85255
Toll Free: (800) 338-5831
Local: (480) 451-8808
Fax: (480) 451-9372