Jewelry Sales Training International
Dave Richardson, CSP
Internationally Renowned Professional Jewelry Sales and Management Expert
Member International Speaker Hall of Fame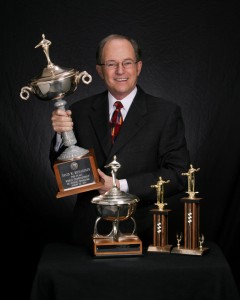 Dave Richardson brings 25 years of real-world jewelry sales and management training experience to your company and aims his proven tactics, strategies, and best practices directly at your bottom line.
Success rides on your initiative and ability to stand out from the rest – Dave gives you the tools to do just that.
Sales
As a consultant to retail jewelers and manufacturers worldwide, Dave has helped them grow their diamond bridal engagement business in ways they never thought of. Dynamic and compelling as a speaker, he shares his secrets for presenting high-ticket diamond bridal and jewelry items with confidence and easy-to-use closing techniques that drive the increased profits jewelers are looking for. Using his new book, Memorable Ways to Pop the Question, jewelers have created a whole new paradigm for the presentation of diamond bridal engagement jewelry. Not only are jewelers now closing more engagement ring sales, they are closing them at higher price points – frequently well in excess of the buyer's original budget.
Marketing
By featuring one of his 52 Romantic Stories every week on their website and Facebook page, jewelers have seen remarkable increases not only in visits, but repeat visits, to these valuable marketing sites.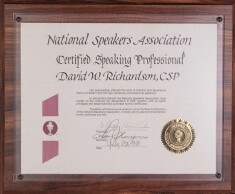 Highly sought after as a speaker and trainer, Dave has shared his expertise with every U.S. jewelry industry national, regional, and state trade show and convention, as well as every English-speaking country in the world including several where his dynamic message has been translated. He has written numerous sales and management articles for industry trade magazines in the U.S. and around the world, where he is continually quoted for his expertise and advice. He is currently a contributing editor for InStore Magazine, the fastest growing and arguably best trade journal in the jewelry industry today.
Dave's continuing education sales and management CDs, manuals, and workbooks continue to help jewelers significantly increase their sales. Jewelers around the world use these educational materials to supplement the training of top notch salespeople on an ongoing basis.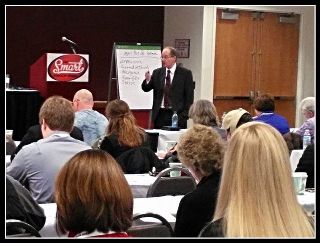 The way you present yourself in the eyes of your customers is critical in today's fast changing business climate. Challenge your team to rethink the way they do business and create a staff with outstanding sales skills.
Complete the Needs Analysis form and determine the strengths and weaknesses of your staff.
Success rides on your initiative to stand out from the rest – we give you the tools to do just that.
Got some questions? Contact us right now…ask the questions that are critically important to you…get the answers that will help you move your business forward.
Dave's free Advanced Selling Techniques are received by jewelers around the world.
Aruba, Australia, Austria, Bahamas, Bahrain, Bangladesh, Beirut, Belarus, Bermuda, Bosnia and Herzegovina, Brazil, Bulgaria, Canada, Cayman Islands, China, Croatia, Egypt, Greece, Grenada, Honduras, Hong Kong, Hungary, India, Indonesia, Israel, Italy, Jamaica, Japan, Jordan, Korea, Kuwait, Malaysia, Malta, Mauritius, Mexico, Netherland Antilles, New Zealand, Nicaragua, Peru, Philippines, Romania, Russia, Serbia, Singapore, Slovenia, South Africa, Sri Lanka, St. Lucia, St. Maarten, St. Kitts, St. Nevis, Switzerland, Syria, Tanzania, Thailand, The Netherlands, Turkey, Ukraine, United Arab Emeritus, United Kingdom, United States, Viet Nam, Virgin Islands, Zimbabwe
Jewelry Sales Training International
PMB 345, 8711 E. Pinnacle Peak Rd.
Scottsdale, AZ 85255

Toll Free: (800) 338-5831
Local: (480) 451-8808
Fax: (480) 451-9372